Volunteer
Make a valuable difference to the lives of locals
Respectful and supportive environment
Flexibility on rosters and type of volunteer work
Sufficient training to do the volunteer work
Insurance coverage
Office and modern technology for work required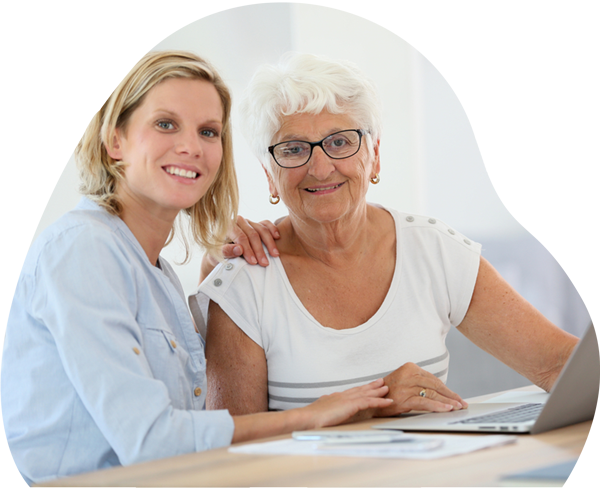 About Volunteering with us
Volunteers are financial members of the Register and pay a small annual membership fee currently $10 to join and $5 renewal. This means they are members of our incorporated association, the Bellarine Community Support Register Inc, and can vote at our Annual General Meeting and influence decisions about the future of the Register as well as apply to join the committee of management.
Our volunteers undertake a variety of tasks, including general office duties, telephone calls to registrants, data entry, promotional activities such as speaking to clubs and attending community events. All management committee members are volunteers.
We provide a thorough induction and ongoing training and support for volunteers, who can choose to spend as little or as much time as they wish on the Register. The Register office is staffed from 9.30 am to 12 noon on Monday to Friday, except on public holidays.
All volunteers must complete a regular police check and sign a confidentiality agreement.
Do you share these attributes with our volunteers?
Committed to the

protection and security of confidential information about our residents

Demonstrated care and concern for our registrants and respectful of their needs

Reliable and good attention to detail

Good communication skills, verbal and written
Willingness to ask for support when they need it
If you share our values, and would like more information, please call 5255 3968 or  0480 228 674 or complete the Contact Form below.
Meet our Volunteers
We have about 30 volunteers with a wide range of skills and interests. 
All, like Prue and Phil below, have been chosen because they are reliable, good listeners, care about vulnerable people in their community and have passed a police check.
Prue
Volunteer since 2013
Prue retired six years ago from a customer service job she loved while she was still fit, active, healthy and happy, and then moved back to the Bellarine Peninsula where she'd lived earlier in her life.
"We retire, but we still have skills to offer to help others," Prue said.
She spends about three hours at least twice a month as a volunteer with the Bellarine Community Support Register, as well as being a member of the Ocean Grove Evening View Club, which sponsors Learning for Life for Children through the Smith Family. Prue also volunteers with Cherished Pets which supports companion pet ownership of elderly and disabled Bellarine residents. 
Prue likes her work with the Bellarine Community Support Register. "I've been a volunteer with the Register since 2013 and my role is to make welfare calls," Prue said.
"On most shifts, I make about 10-12 welfare calls to people, at their request. I enjoy hearing what they have been up to and having a bit of a chat.
"Sometimes people have safety, health or other issues, and I am able to refer them on to expert areas to help them."
Where Prue is unable to raise people, she makes a file note for the next day's shift to follow up. If that fails, a volunteer may contact the next of kin or local police who will call out to the person's home to do a friendly check. 
In her spare time, Prue loves being independent, having fun and keeping her mind and body active. She works out in her large garden, and spends time with her two much-loved Beagles.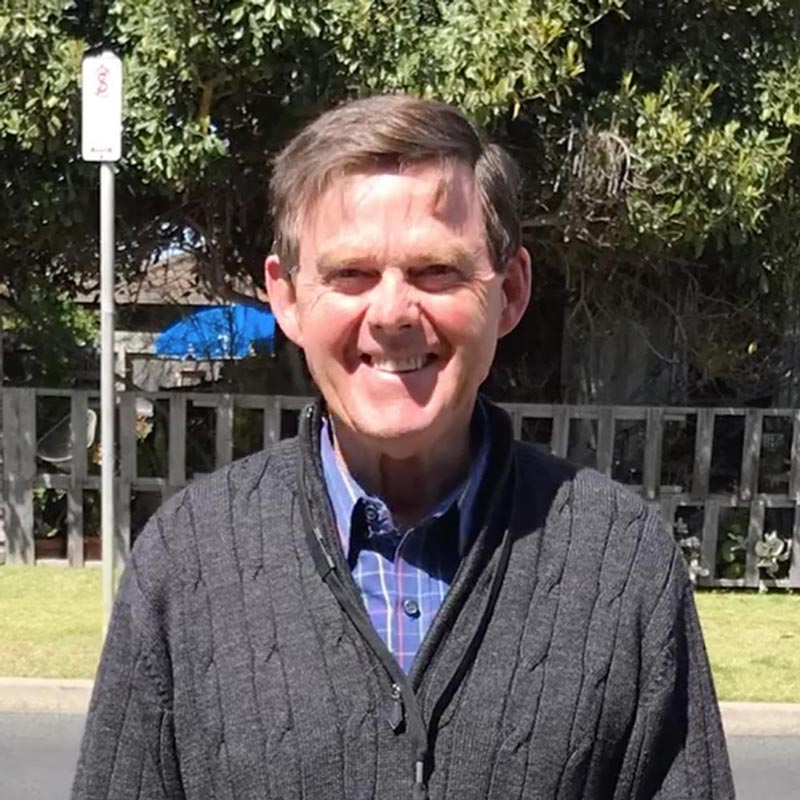 Phil
Volunteer since 2008
A self-confessed computer nerd, Phil – not surprisingly – is the Register's volunteer Deputy Data Administrator. He joined us in 2008, working in various volunteer roles at the start, but is now happiest spending a few hours a week maintaining the computers and data entry.
Phil retired some years ago from his own business, which imported technological specialised equipment. He and his wife moved from Woodend to Point Lonsdale, where he now enjoys playing golf, Probus, and distributing and selling ANZAC badges and poppies for the RSL. 
But there is a lot more to Phil. About 25 years ago, he was diagnosed with Multiple Sclerosis, with crippling symptoms of fatigue, numbness and pain. After many years following a program of eating only plant-based food, exercise, meditation and taking supplements such as Vitamin D and flaxseed oil, Phil is now symptom-free.
His determination in following this regime has given him an active retirement. He is one of several people whose stories are told in Recovering from Multiple Sclerosis, published in 2013 by Allen and Unwin. 
Like Prue, Phil chose volunteering for the Register as it would make use of his skills. Modestly, he says the benefits of the Register are the welfare telephone calls. But these calls – and the database of contact information – would not be possible without the backroom support and diligence of computer experts like Phil.
Put you & your family in good hands
Get in touch
Have more questions? Feel free to get in touch so that we may answer your enquiry.